Erayba BIOsmooth BS10 Smoothing Mask 150ml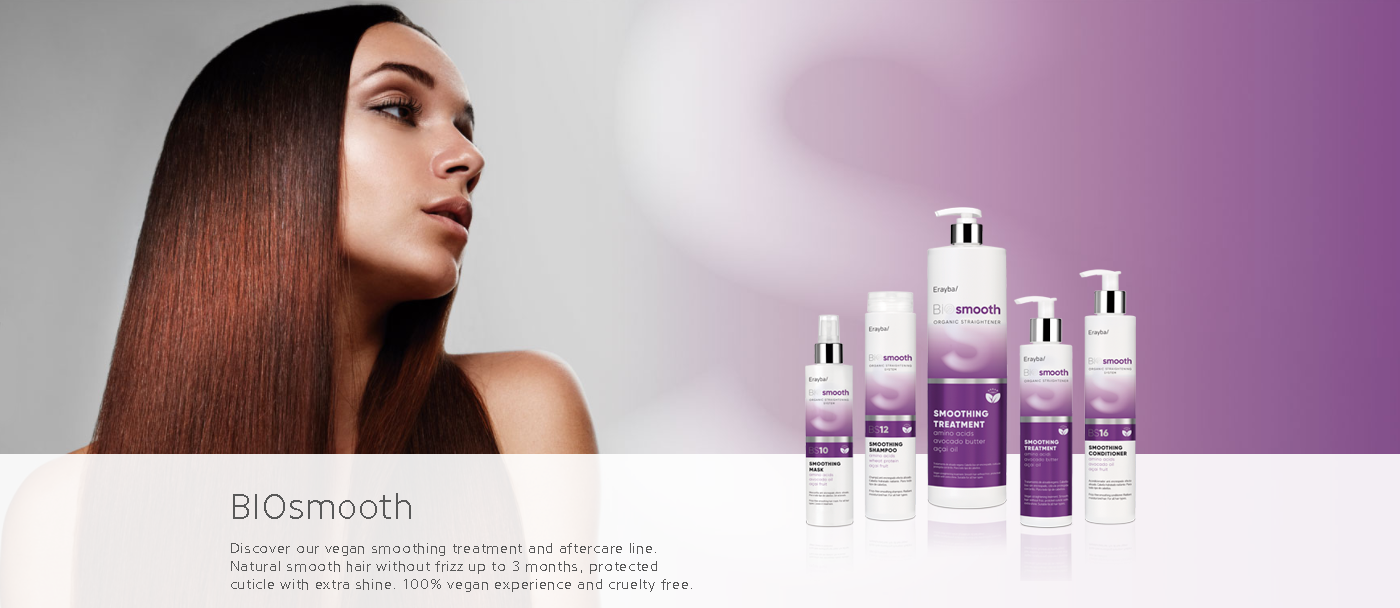 BIOsmooth Organic Straightening System
Vegan smoothing treatment and aftercare. Natural smooth hair without frizz up to 3 months, protected cuticle with extra shine. Easy to use and suitable for all hair types, also for chemically treated hair. Natural based formula with amino acids, oils and proteins from vegetable origin. Free of formaldehyde, sulfates, salt & parabens. Hypoallergenic perfume. A 100% vegan experience and cruelty free.
BIOsmooth BS10
smoothing mask

amino acids
avocado oil
açai fruit
Frizz-free smoothing hair mask, with amino acids and natural active ingredients. Aftercare for smoothing treatment. For all hair types. Leave-in treatment.

Product size:
› 200 ml e 6.8 fl oz

100% vegan

Cruelty free

Free of formaldehyde, salts, parabens & sulfates, with hypoallergenic parfume
---
Leave a Comment, Win RM20 Gift Voucher!
Please leave your comment at below area and share with your friends on Facebook.