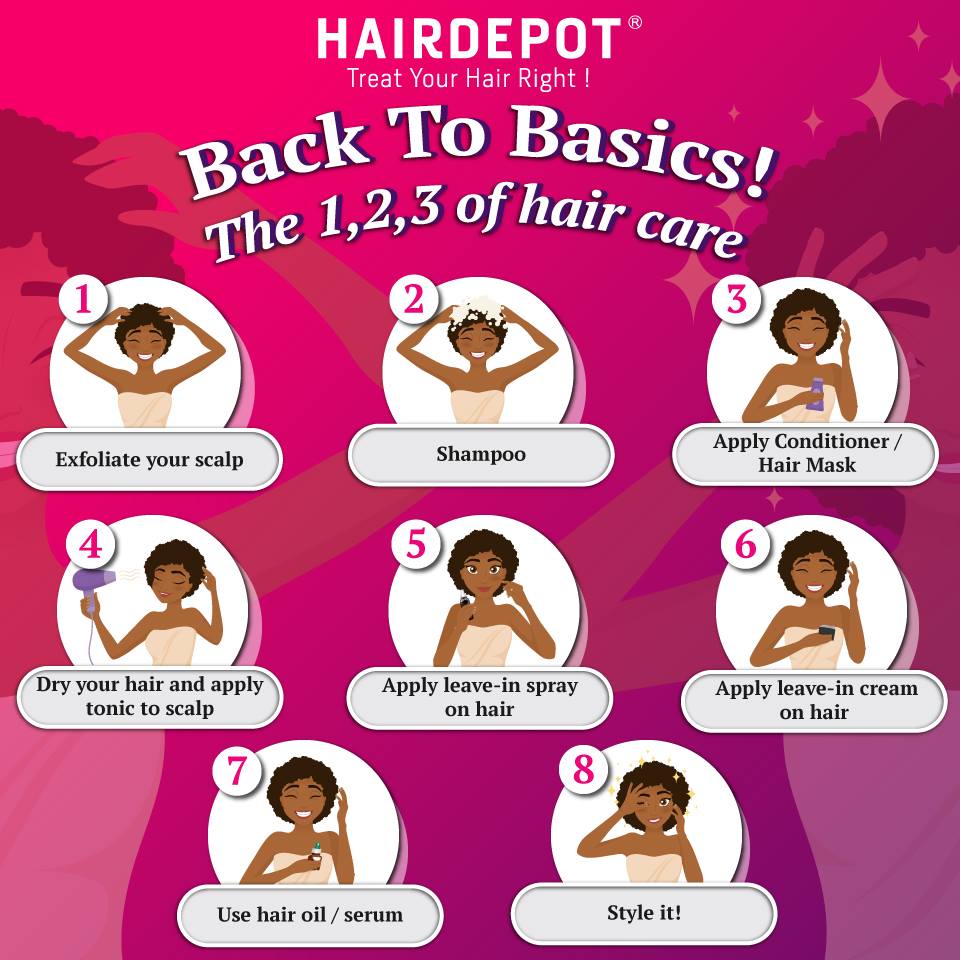 Turns out we've been cleaning our hair wrong this whole time! Let HAIRDEPOT re-teach you the basics of proper Hair Care.

Step 1. Exfoliate your scalp.
Step 2. Shampoo.
Step 3. Apply Conditioner / Hair Mask.
Step 4. Dry your hair and apply tonic to scalp.
Step 5. Apply leave-in spray on hair.
Step 6. Apply leave-in cream on hair.
Step 7. Use hair oil / serum.
Lastly, don't forget to style.
This may sound like a lot of steps. But the results speak for themselves!